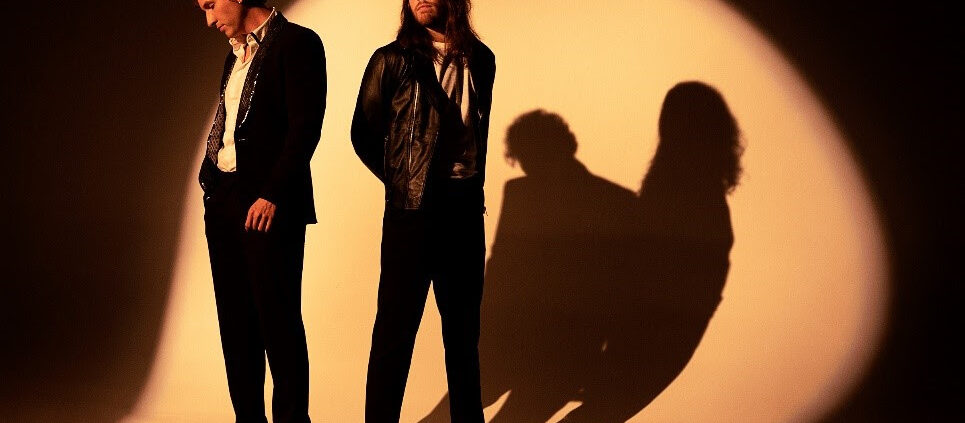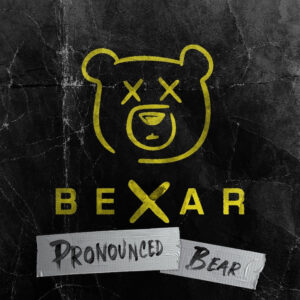 When hearing of Warner Music Nashville's rising band BEXAR, you might stop and ask yourself, "is it bex-ar? Where does the "x" come from?" Well, BEXAR has arrived with their major label debut EP to set the record straight: it's Pronounced BEAR (
LISTEN HERE
). An ode to the phonetic spelling of the band's name, which originates from lead vocalist Chris Ryan's home turf of Bexar County, TX, the six-track EP was produced by award-winning producers Ross Copperman and Luke Laird and showcases the band's fresh and expressive sound, with all tracks co-written by at least one band member.
"We're super excited for the album to be out now," said the band. "These songs really do mean the world to us, and we feel it's exactly what we want to say and how we want to say it. Ross and Luke really understood our vision for this EP and were a big part of bringing that vision to life."
BEXAR started teasing the EP with their first major label song release, "Again," which Billboard called "serious earworm potential." MusicRow raved about the track, stating "put this on your playlist at once." The band followed with "One Day" and most recently "Key To Life," which Rolling Stone described as "an amiable slice of folk-pop with hints of the Lumineers and Avett Brothers." Now, with the full EP out, fans can hear new tracks "Carry You Home," "Be Good To Her" and "Mexico." The body of work helps define their mix of timeless and trendy, blending their backgrounds to create a combination of Texas country and Kentucky bluegrass. American Songwriter's The Zak Kuhn Show summarized the BEXAR brand well by stating, "these guys are going to make you wish you were in a band."
BEXAR will soon bring the new EP to their live show when they join superstar Keith Urban on "Keith Urban Live – Las Vegas" from September 17-25. "We can't think of a better way to follow up the release of our EP than to go out on tour with one of our biggest musical influences," said the band. "We're super grateful to him and his team for deciding to bring us out on the road and give us this opportunity." The residency will take place at The Colosseum at Caesars Palace, and tickets can be purchased 
HERE
.
The band, comprised of Chris Ryan (lead vocals/guitar) and Logan Turner (vocals/banjo/guitar), draws inspiration from groups such as Mumford & Sons, The Avett Brothers and Avicii and reintroduces country to the pop potential of wooden instruments and organic soul. Since their 2018 self-released EP, BEXAR has accumulated nearly 40 million streams to date and has been named to Sounds Like Nashville's 2021 Artists To Watch list. For more information, visit 
https://www.bexarofficial.com/
.
https://nashvilleinsider.tv/wp-content/uploads/2021/09/BEXAR_2.jpg
644
965
Michael Glynn
https://nashvilleinsider.tv/wp-content/uploads/2018/04/logo-yes.png
Michael Glynn
2021-09-06 21:25:26
2021-09-06 21:47:10
RISING COUNTRY BAND BEXAR RELEASES MAJOR LABEL DEBUT EP PRONOUNCED BEAR, OUT NOW