COUNTRY MUSIC
AMERICA'S MUSIC HAS A NEW VOICE…
Nashville Insider is a fast-paced syndicated country music entertainment news series with new episodes airing each week. This exciting program gives the Nashville Insider viewers a sneak peak at all things country music. We go behind the scenes to provide access to fans' favorite artists and country music's hottest events. We deliver the latest in trending headlines and social media. We provide up-to-the-minute reporting, making Nashville Insider the go-to-source for country music news and information, and the only TV series of it's kind from the heart of Music City.
Country Music Hall of Fame member Ralph Emery Died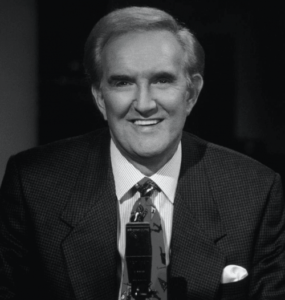 Legendary disc jockey and television host Ralph Emery died January 15 at the age of 88. Emery rose to fame during the late-night hours on Nashville's WSM, where he hosted and allowed many new artists a chance to be heard for the first time. He gained national fame hosting the syndicated television music series, Pop! Goes the Country, from 1974 to 1980 and the nightly Nashville Network television program, Nashville Now, from 1983 to 1993, where he attained his greatest popularity with his rich voice and easy affability with guests making the show a national phenomenon. He would converse with a wide range of country music stars from all eras, and also used a Muppet-like 'co-host,' "Shotgun Red," during several seasons. From 2007 to 2015, Emery hosted the weekly program, Ralph Emery Live, on RFD-TV, a satellite and cable television channel devoted to rural American culture. Emery also wrote several best-selling books chronicling his memories of the many Nashville singers and musicians that appeared on his various radio and TV shows. He was among the 2007 inductees to the Country Music Hall of Fame, and in 2010 Emery was inducted into the National Radio Hall of Fame.