COUNTRY MUSIC
AMERICA'S MUSIC HAS A NEW VOICE…
Nashville Insider is a fast-paced syndicated country music entertainment news series with new episodes airing each week. This exciting program gives the Nashville Insider viewers a sneak peak at all things country music. We go behind the scenes to provide access to fans' favorite artists and country music's hottest events. We deliver the latest in trending headlines and social media. We provide up-to-the-minute reporting, making Nashville Insider the go-to-source for country music news and information, and the only TV series of it's kind from the heart of Music City.
Country Star Doug Supernaw Dies at 60 Following Battle With Cancer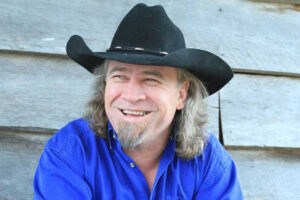 Country music hitmaker Doug Supernaw has passed away at his home in Texas at the age of 60.
Born in Bryan, Texas, Doug Supernaw moved to Nashville, Tennessee in 1987, where he found work as a session songwriter. After four years in Nashville, he moved back to Texas, where he founded a band called Texas Steel. In 1993, Supernaw signed with BNA Entertainment. After releasing his debut album, Red And Rio Grande, Supernaw gained recognition with singles "Honky Tonk Foolin'", "Reno" and "I Don't Call Him Daddy", which became his signature song and securing a gold record. In total, Supernaw recorded four studio albums in total with two additional greatest hit projects showcasing his career.
Fellow artists mourn the loss of their friend and share fond memories that have left them forever inspired by Doug Supernaw.
"Doug Supernaw's voice was a mainstay during the 90s in country music and I am sorry to hear of his passing. My thoughts and prayers are with his family." – Charley Pride
"I never really knew Doug all that well, but I have always respected him. He has been in my prayers since I heard he was down. Heaven's gained another great one. Prayers for his family." – Joe Bonsall of The Oak Ridge Boys
"Praying for Doug Supernaw and his family during this difficult time. Thank you for your contributions to country music." – Lee Greenwood
"My heartfelt condolences to the family of Doug Supernaw. You will be missed." – B.J. Thomas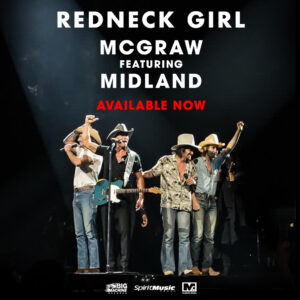 BELLAMY BROTHERS APPLAUD
TIM MCGRAW'S
"REDNECK GIRL"
FEATURING MIDLAND
Revered international music icons, the Bellamy Brothers, are often celebrated for their trailblazing career as a pop, rock and country crossover duo. Today, global superstars and Big Machine Records recording artists, Tim McGraw and Midland, are tipping their hats to the Bellamys with a re-recording of the Bellamys' No. 1 smash, "Redneck Girl," available HERE.


CARLY PEARCE BRINGS MUSICAL EVENT OF THE YEAR TO CMA AWARDS WITH FIRST WIN

No. 1 hit on the CMA Awards last night. She penned the 320+ million-global-streaming track alongside Luke Combs, Jonathan Singleton and Randy Montana. The Big Machine labelmates' duet, "I Hope You're Happy Now (Live From The CMA Awards 2020)," is available now across digital platforms.
The PLATINUM-certified collaboration with Lee Brice earned Musical Event of the Year and marked her first win. As the most nominated new artist this year, Carly also garnered nods in the Video of the Year, Song of the Year, and New Artist of the Year categories. Part of Lady A, Charles was once again up for Vocal Group of the Year.
"This has been a hard year for so many, and personally, my heart has felt it," shared Carly. "Having both Charles and Lee as part of 'I Hope You're Happy Now' is unreal and I'm overjoyed for this light in my professional life."