COUNTRY MUSIC
AMERICA'S MUSIC HAS A NEW VOICE…
Nashville Insider is a fast-paced syndicated country music entertainment news series with new episodes airing each week. This exciting program gives the Nashville Insider viewers a sneak peak at all things country music. We go behind the scenes to provide access to fans' favorite artists and country music's hottest events. We deliver the latest in trending headlines and social media. We provide up-to-the-minute reporting, making Nashville Insider the go-to-source for country music news and information, and the only TV series of it's kind from the heart of Music City.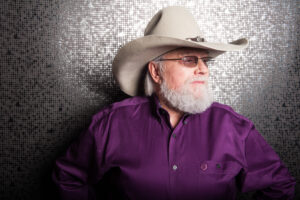 CHARLIE DANIELS  1936 – 2020
Country Music legend Charlie Daniels died this morning at Summit Medical Center in Hermitage, Tenn. after suffering a hemorrhagic stroke. Charlie was best known for his monster 1979 hit "The Devil Went Down to Georgia," ranked No. 1 on the country charts and No. 3 on the pop charts. t was voted single of the year by the Country Music Association. The Charlie Daniels Band accumulated a many accolades and awards during his long career in music, including his induction into the Country Music Hall of Fame, the Musicians Hall of Fame and becoming a member of the Grand Ole Opry. He also won a Dove Award for gospel albums and a coveted Grammy Award for best country vocal performance by a duo or group.
In addition to his music, Daniels was a major advocate for several causes that were close to his heart including supporting the U.S. military with The Journey Home Project, which he founded in 2014 with his manager, David Corlew, to help veterans. "My manager, myself and some other people started this Journey Home Project to help — we've come to find out there is a great need for assistance by veterans who are returning from their service. Most of the people that we deal with haven't gotten that," Daniels told Fox News in 2019. "We all know the agencies that are tasked with helping our military people are bureaucracies that, by nature, grind slow," Daniels added at the time. "So there are immediate needs and slow bureaucracies, and we kind of step in and try to help out."
Daniels, a native of Wilmington, N.C., was a singer, guitarist and fiddler, starting out as a session musician, even playing on Bob Dylan's "Nashville Skyline" sessions. Beginning in the early 1970s, his five-piece band toured endlessly. When not performing, sometimes as many as 250 dates a year, Daniels enjoyed hunting, fishing, snowmobiling, and other outdoor activities. Daniels is survived by his wife, Hazel, and son, Charlie Daniels, Jr.
Funeral services for the Country Music Hall of Fame and Grand Ole Opry member will be a public service this Friday, July 10 at 11:00 a.m. / CT at World Outreach Church, located at 1921 State Hwy 99 in Murfreesboro, Tennessee.
Travis Tritt, Vince Gill, Gretchen Wilson and Trace Adkins will perform to honor the life of Daniels. The service will be led by SiriusXM's Storme Warren and pastor Allen Jackson.
A public visitation is also scheduled for Thursday, July 9 from 10:00 a.m. to 8:00 p.m. / CT at Sellars Funeral Home in Mt. Juliet, Tennessee (2229 North Mt. Juliet Road).
In lieu of flowers, memorial contributions may be addressed to The Journey Home Project. Donations can be made online (thejourneyhomeproject.org) or by mail (17060 Central Pike, Lebanon, TN 37090). Floral arrangements may be sent to Sellars Funeral Home.
Nashville Insider spoke with Charlie last year. Here is that interview.
"Drive" Single and Video Premiered Leading Up to Fall Release of New Album 'Old Soul'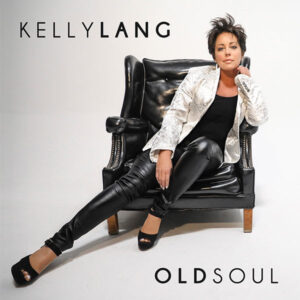 Defining class and musical excellence, prolicic singer/songwriter Kelly Lang premiers her new single "Drive" in anticipation of the release of her new album 'Old Soul' on September 18. Originally made famous by 70's rock legends, The Cars, this single exclusively premiered on Country Rebel. Her upcoming cover album, 'Old Soul' features 14 covers of critically acclaimed songs and highlights her rare love and appreciation for the timeless classics. The album is sponsored by Springer Mountain Farms Chicken.
Visit HERE to view the exclusive "Drive" acoustic video.
Drive" is available to download and stream on all digital platforms.

AUBRIE SELLERS REMINDS US 'SOMEBODY WAS WATCHING'

Aubrie Sellers premiers the second track from her upcoming three-track EP World On Fire (Soundly Music) , the Brenda Burns classic "Somebody Was Watching." "The Pops Staples version of 'Somebody Was Watching' is so unbelievably cool, I covered it for a Lightning 100 show a few years ago and could never get it out of my head," says Aubrie. "This song is cathartic to sing, and the sentiment behind it matches the circumstances of this time. It's a good reminder that this too shall pass." The EP is set for release on August 7.
Sellers is Paste Magazine's #1 Country Artist to Watch in 2020.