COUNTRY MUSIC
AMERICA'S MUSIC HAS A NEW VOICE…
Nashville Insider is a fast-paced syndicated country music entertainment news series with new episodes airing each week. This exciting program gives the Nashville Insider viewers a sneak peak at all things country music. We go behind the scenes to provide access to fans' favorite artists and country music's hottest events. We deliver the latest in trending headlines and social media. We provide up-to-the-minute reporting, making Nashville Insider the go-to-source for country music news and information, and the only TV series of it's kind from the heart of Music City.
DOLLYWOOD OPENS FOR MEMORY-MAKING 2021 SEASON
Melodies of Spring concert series, new summer drone show among season highlights
Dollywood kicked off its 2021 calendar with today's Season Passholder and Media Preview Day which hosted a number of excited guests ready to experience everything the Pigeon Forge family destination has to offer for its 36th season.
After receiving stellar guest reviews throughout 2020 about the overall park experience, Dollywood has a bright outlook for 2021. The Dollywood Company earned several impressive awards and designations last year, including Dollywood theme park being recognized by Tripadvisor as the #8 best park in the world. In addition, Dollywood's Splash Country was named a top-five water park by USA Today readers, while Dollywood's DreamMore Resort & Spa was named a "Top 15 Best Resort Hotel in the South," as well as one of the "Top 25 Resorts in the US that are Perfect for Families" by Travel + Leisure.
"Our people are doing a great job to care for our guests, and I'm just glad that everyone is seeing what the good folks at Dollywood have been doing to make it one of the best family destinations in the entire country," said Dolly. "What we have is special. It's a place where folks can come to enjoy those precious moments they will cherish forever. This season looks bright, and I just know families are going to love making a lot of great memories this year.
"I wish I could be there for the opening, but the doctors said I need to wait until after I've had the second dose of the vaccine. Let's all be patient. All of this stuff is going to be over soon, and I know it won't be long until we can be together."
For more information about Dollywood's 2021 season, operating calendars and more, please visit Dollywood.com or download the Dollywood app.
RISSI PALMER TO PERFORM AT THE GRAND OLE OPRY ON MARCH 19, 2021
Performance marks first appearance in 13 years
Palmer among country artists featured in the Country Music Hall of Fame's "American Currents: State Of The Music" Exhibition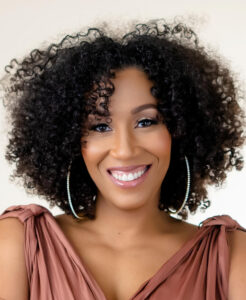 Soulful country singer-songwriter and Color Me Country radio host, Rissi Palmer, will return to the Grand Ole Opry for a special performance on Friday, March 19, 2021, marking the first time she has stepped onto the hallowed stage in 13 years. Palmer made her historic Opry debut in 2007, followed by multiple appearances in 2008, before moving from Nashville to North Carolina.
"It's always special to perform at the Opry," says Palmer. "I am so excited to return with a renewed sense of what it all means to me as an artist."
In August 2020, Palmer launched Color Me Country with Rissi Palmer with the primary goal being to spotlight artists of color who have been marginalized in mainstream country music. Currently in its second season, Palmer's special guests have included Andrea Williams, Brittney Spencer, Cam, Chapel Hart, Crystal Shawanda, Darius Rucker, Maren Morris, Mickey Guyton, Miko Marks and more. Color Me Country airs live every other Sunday on Apple Music Country at 4pP/7pE.
For more of the latest news and information, visit RissiPalmermusic.com.
COUNTRY MUSIC LEGEND LARRY GATLIN TESTS POSITIVE FOR CORONAVIRUS

Country music legend Larry Gatlin has tested positive for coronavirus. The diagnosis came days after getting his second dose of the Moderna vaccination. Gatlin received his vaccine on March 4, four days later on March 8, he tested positive for Covid-19.
"I made it 361 days without getting Covid-19," explains Gatlin. "Then, I finally get it four days after getting my second dose of Moderna. What are the odds?"
Gatlin's symptoms are minor — cough, drainage, fatigue — and he says he's faring well.
"At this moment I feel like Lou Gehrig when he said, 'Today I consider myself the luckiest man on the face of the earth," Gatlin tells FoxNews.com. "Folks, I feel like I have a cold, and not even a bad cold at that. I even hit a few golf balls before dinner."
"To you who have been terribly sick or have lost friends or loved ones, my heartfelt prayers go out to you," he continues. "I have a lot of character flaws and defects you can pray about if you want to. Instead, please join me in praying for our friends and neighbors who have suffered and are still suffering, and for our country."