Vocal powerhouse Christian Yeager is releasing "Somebody's Loving You Right" today.
Song was written by Nashville hitmakers Evan Coffman, Derrick Southerland, and Steve McMorran.  The track was co-produced by Christian Yeager and Nick "Ace" Lutz in Nashville's County Q Studios.
"Somebody's Loving You right" is a song unlike anything I've ever put out before", says Yeager.  "It's a love song with a retro feel yet has contemporary lyrics.  To me this song best encapsulates a timeless perspective on love."
ABOUT CHRISTIAN YEAGER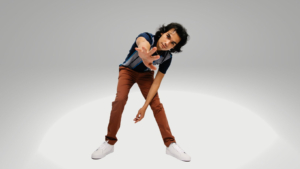 Christian Is an accomplished 18-year-old singer/songwriter who hails from Mechanicsburg, PA. With a passion for music that began at an early age, Yeager performed in his first theater show at the age of five and has since gone on to participate in over 25 productions.  At 15, he completed his first recording, showcasing his talent and dedication to his craft. Yeager recently was awarded the Best Youth Performer in middle Pennsylvania.
Yeager's musical influences come from a diverse range of genres, including rock, country, and pop. He credits his father, who used to entertain him and his sister with stories of the Grand Ole Opry, with inspiring his love for country music. Yeager has a deep passion for sharing positive messages of love through his music, which he sees as a way to express his love for God and his country.
Currently, Yeager is a student at Belmont University, where he is majoring in Music Business. His musical talent has been recognized by several publications and radio stations, including Pennsylvania Musician Magazine, where Chief Editor Rachel Rock called his voice "an experience in itself," blending rock, country, and pop in a unique and mesmerizing way. Scott Donato of Forever Media Froggy 107.7 praised Yeager's "unbelievable voice," while Erik Lane of WVNW Star Country 96.7 described him as having a "versatile and unique voice."
Overall, Christian Yeager is an emerging talent in the music industry who is sure to make an impact with his passion, dedication, and distinctive sound.