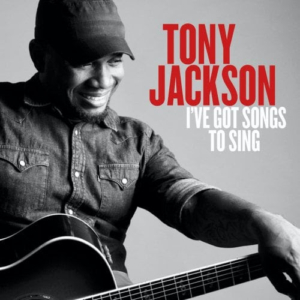 Tony Jackson makes his return to the airwaves with his new album, I've Got Songs to Sing, slated for release on September 29, via BFD / Audium Nashville. Jackson's viral hit, "The Grand Tour," brought the traditional country singer to prominence on his debut album, TONY JACKSON, and his latest offering again keeps it country for an audience that scored him over 100 million views for his videos to date.
Jackson's star continues to rise as his duets with Country Music Hall of Fame member Randy Travis, on "Do You Remember Country Music," a song included on the new project that is currently soaring along the same trajectory as his debut album. The single quickly surpassed 40,000 streams in just five days following its release. On the new compilation, Jackson also duets with the "Queen of Bluegrass," Rhonda Vincent, on "Leave a Light On."
"I am very proud of this project and thankful to be joined by such legendary studio musicians," explains Jackson. "I am especially thankful to my friends, Rhonda Vincent, and Randy Travis, for being a part of it. I met Randy as a kid while living overseas and it remains a powerful core memory. Working with him professionally as an adult is a dream realized."
The album was produced by Chuck Rhodes and Buddy Hyatt in Nashville, and John Sebastian and Jim Della Croce in Woodstock. In keeping with Jackson's debut album, the sessions include some of the top players in the industry, including Cindy Cashdollar, Eric Parker, Clifford Carter, Waddy Wachtel, Kenny Vaughn, Jeff Alan Ross, Billy Thomas, Joe Spivey, Dave Roe, Brent Mason, Lonnie Wilson, Duncan Mullins, Joel Key and Jenee Fleenor.
Songs on the album include standards like Jimmy Webb's "Wichita Lineman" and John Sebastian's "Darlin' Be Home Soon," as well as new material written by Mo Pitney, Vince Melamed, Bobby Tomberlin, Jamey Johnson, Karen Staley, Erin Enderlin and Jackson.
A regular on the Grand Ole Opry, Jackson continues a steady touring schedule while making national TV appearances and releasing hit videos.