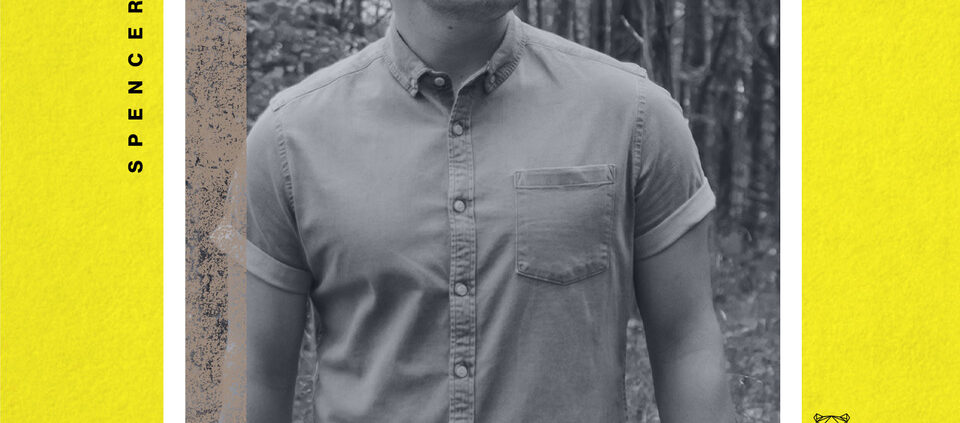 "My Person" – Wedding Version marks the first track from the five-song EP Lost In The Wild, available everywhere May 28
Up-and-coming singer/songwriter and entertainer Spencer Crandall releases an all-new version of his fan-favorite hit, "My Person," originally released as part of his No. 1 album, Wilderness. Today, Crandall drops "My Person" – Wedding Version in response to fans clamoring for a way to use the romantic song in their weddings. The original song has garnered over 30M global streams and over 50K TikTok's since its Oct. 2019 release. "My Person" – Wedding Version is the first of three songs from Wilderness that have been reimagined on Crandall's forthcoming EP, Lost In The Wild, available everywhere May 28. The five-song EP also includes two all-new tracks produced by Lalo Guzman.
Track listing:
1. "My Person" – Wedding Version (Lalo Guzman, Spencer Crandall, Kelly Archer)
2. "Things I Can't Say" (feat. Julia Cole) – Stripped (Lalo Guzman, Josh Ronen, Spencer Crandall, Julia Cole)
3. "Apartments in LA" – Demo Version (Lalo Guzman, Spencer Crandall, Scott Stepakoff)
4. "Nothing To Do With You" (Lalo Guzman, Spencer Crandall, Lauren McLamb, Joe Tounge)
5. "Delete All" (Nate Dodge Remix) (Nate Dodge, Joe Tounge, Spencer Crandall, Olivia Faye, AJ Gatio)*
*Produced by Nate Dodge
"I'm so excited to finally release 'My Person' – Wedding Version," shares Crandall. "I've had so many DMs, texts and emails asking for this version because this song has become the soundtrack for so many couples' relationships. There have been thousands of videos to the original song with couples showing how much they love their person. I can't wait to see all the videos of couples that will use this version at their wedding. It feels good to finally get this out to fans and I couldn't be prouder of how it turned out."
In addition to "My Person" – Wedding Version, the Lost In The Wild EP will feature a cut-back, organic version of "Things I Can't Say" (feat. Julia Cole) and an energetic EDM remix of hit-song "Delete All," as well as two all-new tracks.
ABOUT SPENCER CRANDALL:
Denver-native Spencer Crandall is an independent country music singer/songwriter and entertainer. His sound continues to push the envelope—a blend of country storytelling with non-traditional production elements—reflecting influences ranging from Ed Sheeran and Taylor Swift to Justin Timberlake and Drake.
Raised in a music-loving family, Crandall grew up attending summer country concerts with dreams of being an entertainer, idolizing touring sensations like Kenny Chesney and Keith Urban. For a senior project in high school, Crandall decided to pick up the guitar and learn to play. The next year he headed to Grand Junction to play college football, until facing a career-ending shoulder injury. With the spare time on his hands during recovery, Spencer began to sing and write music, ultimately growing a steady following on social media by posting videos of dorm room performances of his original music.
After frequent trips to Nashville throughout 2016, Crandall decided it was time to make the move to Music City and seriously pursue his music career. Since then, Crandall has gained over 1.6M followers and 15.5M likes on TikTok and has shared the stage with artists including Chris Lane, Dustin Lynch, Tyler Rich and Josh Turner.
In four short years, Crandall has amassed over 90M streams across platforms as an independent artist, with two album releases debuting at No.1 on the iTunes country charts. With plans to tour in 2021, three independent albums under his belt, and new music on the way, this year is set to be his biggest yet.
https://nashvilleinsider.tv/wp-content/uploads/2021/05/Lost-In-The-Wild-EP-coverart.jpeg
960
960
Michael Glynn
https://nashvilleinsider.tv/wp-content/uploads/2018/04/logo-yes.png
Michael Glynn
2021-05-21 20:10:41
2021-05-21 20:13:52
SPENCER CRANDALL RELEASES "MY PERSON" - WEDDING VERSION IN RESPONSE TO ENORMOUS FAN DEMAND; AVAILABLE EVERYWHERE