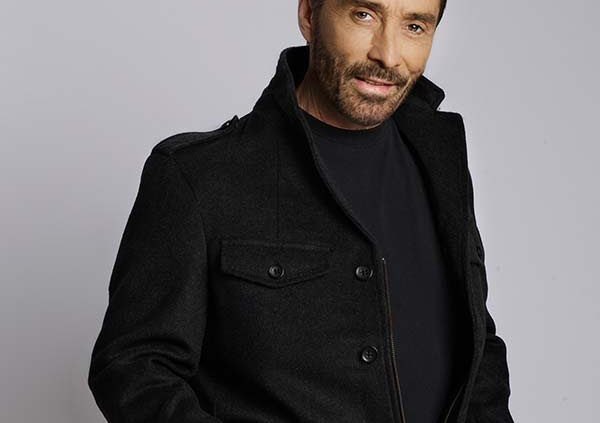 LEE GREENWOOD + HOME FREE WIN 2021 TELLY AWARD
'MOST VIRAL VIDEO' WITH OVER 200 MILLION VIEWS OF "GOD BLESS THE USA" THROUGH ALL SOCIAL MEDIA PLATFORMS
Even as COVID-19 had the music business stalled, America's well-known patriot LEE GREENWOOD, award-winning vocal group HOME FREE, and members of the UNITED STATES AIR FORCE BAND collaborated virtually to create a new version of "God Bless The USA," which was
written by Greenwood in the early 80s. This special collaboration was released during July 4th weekend in 2020 and as we recently celebrated the one-year anniversary with over 200 million views through all social media platforms, the performers are also celebrating the 2021 Telly Award win for "Most Viral Video".
"God Bless The USA is timeless and five times a year during President's Day, Memorial Day, July 4th, 9/11, and Veterans Day I get requests to do events and perform it," says Greenwood. "This version just happens to be special because it includes the US Air Force Band and was arranged and put together by Home Free, who are an amazing vocal group. I have been inundated with questions about this version and how it came together as people just love the feel of it. Now to win an award and know that almost one-third of our entire US population has heard this version is astounding to me."
"Working with Lee Greenwood on such an iconic song was amazing and intimidating, at the same time. First off, we didn't know how to top the original. Secondly, we were in a pandemic situation with members of the group in different states. Then add in the US Air Force Band. All of us had chill bumps on the final outcome that we all immediately were in agreement to make a video," says Home Free's Austin Brown. "How could we make a video in so many places was the first thought. Then our team was able to make it all happen and we were thrilled to release it in time for July 4 of last year. It was an honor to be part of this creative work and what an honor now to win a Telly Award for 'Most Viral Video' with over 200 million views across all social platforms."
Founded in 1979, The Telly Awards honor excellence in local, regional, and cable television commercials as well as non-broadcast video and television programming. With the recent evolution and rise of digital video (web series, VR, 360 and beyond), the Telly Awards today also reflects and celebrates this exciting new era of the moving image on and offline. The Telly Awards annually receive over 12,000 entries from all 50 states and 5 continents, showcasing the best work created within television and across video, for all screens.
ABOUT LEE GREENWOOD:
Throughout his expansive career, international country music icon Lee Greenwood has earned multiple CMA and ACM Awards, a Grammy Award for Top Male Vocal Performance on "I.O.U," in 1985, and a multitude of other prestigious awards nominations. His discography includes twenty-two studio albums, seven compilation albums, seven No. 1 hits, and thirty-eight singles including songs like "It Turns Me Inside Out," "Ring On Her Finger Time on Her Hands," "She's Lyin'," "I Don't Mind the Thorns if You're the Rose," "Dixie Road," "Somebody's Gonna Love You," "Going Going Gone," "You Got A Good Love Comin'," among others. His stand-out hit "God Bless the U.S.A." has been in the top five on the country singles charts three times (1991, 2001, and 2003), giving it the distinction of being the only song in any genre of music to achieve that feat. It reached the Top 20 of the Billboard Hot 100 chart shortly after 9/11. Known for his stand-out patriotism and support of the U.S. military, Greenwood has been honored with the Congressional Medal of Honor Society's National Patriot's Award and entertained troops on more than 30 USO Tours.
ABOUT HOME FREE:
All-vocal Country entertainers Home Free have made their mark on the music scene, racking up nearly 600,000 album equivalents globally; embarking on major international tours; amassing 466.8+ MILLION views and over 1.2 MILLION subscribers on YouTube; and being declared "Country music fans' favorite a cappella group" (Taste of Country). Just in time for the Fourth of July, the acclaimed group has served up a special salute to the red, white and blue with their brand-new album, LAND OF THE FREE. Chock full of star-spangled covers, all-star collaborations and one standout original, the 10-track project dropped on June 25 and aims to bring a sense of unity to all those who hear it. Speaking of festivities, Home Free is set to light up this holiday season with their headlining WARMEST WINTER HOLIDAY TOUR – showcasing songs off their festive album, WARMEST WINTER (2020, Home Free Records), which features 12 seasonal staples, memorable collaborations and Home Free originals – all guaranteed to get you in the holiday spirit. This project follows the acclaimed group's DIVE BAR SAINTS album, which arrived at #2 on the Billboard Country Album Sales chart. Home Free's extensive catalog spotlights six Top 10 albums, including TIMELESS, FULL OF (EVEN MORE) CHEER, FULL OF CHEER, COUNTRY EVOLUTION, and their breakout debut, CRAZY LIFE (2014). With praise rolling in from the likes of Billboard, Rolling Stone, FOX & Friends, and American Songwriter, the extraordinary showmen have continued to build a loyal fanbase with their harmony-laden versions of hits by John Mayer, Blake Shelton, Keith Urban, Maren Morris, the Oak Ridge Boys, and more.
https://nashvilleinsider.tv/wp-content/uploads/2021/07/LeeGreenwood_1.jpg
600
600
Michael Glynn
https://nashvilleinsider.tv/wp-content/uploads/2018/04/logo-yes.png
Michael Glynn
2021-07-18 15:27:52
2021-07-18 15:50:39
LEE GREENWOOD + HOME FREE WIN 2021 TELLY AWARD