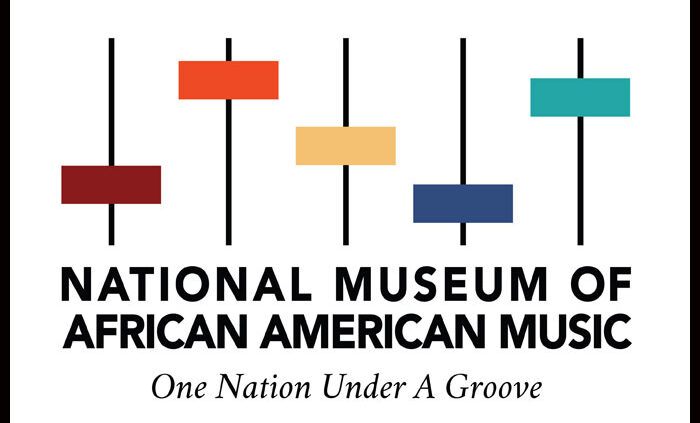 June is African American Music Appreciation Month!
Created by President Jimmy Carter in 1979, this month celebrates the African American musical influences
that comprise an essential part of our nation's treasured cultural heritage.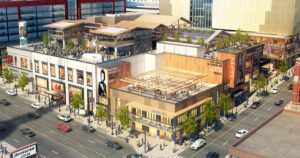 "Since the National Museum of African American Music opened its doors to the public in January 2021, perhaps the most common question on social media–amidst the enthusiastic posts from people sharing their excitement about visiting–is, "Why Nashville?" Comments range from "this museum should really be in [Memphis], [Detroit], [Chicago]" to "no one important to Black music really came through Nashville."
It's an understandable debate; Nashville is known all over the world as the home of country music. In a recent conversation, NMAAM's curatorial director, Dr. Dina Bennett, pointed out that James Brown, Linda Martell, and the Pointer Sisters are just a few of the African American artists to perform at the Grand Ole Opry (Brown notably at the invitation of country music star Porter Wagoner). As early as the 1920s, blues greats such as Bessie Smith and Ethel Waters were performing at Nashville venues such as the historic Bijou Theater, which, at the time, drew frequent comparisons to Harlem's Apollo Theater. At the end of WWII, Nashville's R&B music scene gained tremendous momentum thanks to local record labels like Bullet Records (B.B. King, Rufus Thomas) and WLAC, the city's R&B radio station, and live music clubs attracted acts like Ray Charles.
And yet, Music City is virtually synonymous with artists like Johnny Cash, Dolly Parton, and Charley Pride. Still, country music–which shares its roots with African American musical traditions, is just one aspect of Nashville's music scene, and unearthing the forgotten and unknown history of African American artists and the music they created in the city is an important part of reclaiming the narrative and resisting erasure.
From its earliest inception, NMAAM's mission has been to "educate the world, preserve the legacy, and celebrate the central role African Americans play in creating the American soundtrack." And while cities such as Memphis, Detroit, Chicago, and New Orleans boast well-documented and widely recognized connections to Black music, Nashville has its own unique position in the complete history of genres and styles that grew directly from the African American experience. Throughout NMAAM's six galleries, we connect Music City's role in the evolution of Black music with all of the other cities– from Wade in the Water, which traces the earliest roots of African American musical expression back to the 1600s, through The Message, which brings us into the present day via the global phenomenon known as hip hop."
from National Museum of African American Music website
Visit the National Museum of African American Music in downtown Nashville at Broadway and 5th. For more information go to: https://nmaam.org/
https://nashvilleinsider.tv/wp-content/uploads/2021/06/national-museum-aam-042221-lt.jpg
500
700
Michael Glynn
https://nashvilleinsider.tv/wp-content/uploads/2018/04/logo-yes.png
Michael Glynn
2021-06-13 17:22:12
2021-07-03 18:22:39
June is African American Music Appreciation Month!