DREW BALDRIDGE HONORS DADS EVERYWHERE WITH NEW MUSIC FOR FATHER'S DAY
"Stay at Home Dad" Available June 18
 In advance of Father's Day, Drew Baldridge releases "Stay at Home Dad," this Friday, June 18. Pre-order/pre-save here – https://linktr.ee/drewbaldridge.
Written alongside Tyler Chambers, Dylan Marlowe and Nick Schwarz, Baldridge penned the song as a tribute to his own hardworking father who worked multiple jobs to support his family growing up. Kids don't often realize or appreciate the sacrifices their parents make for them until they are adults and have families of their own. The lyrics pay homage to the dads who must forgo quality time with family in order to provide the best life for them.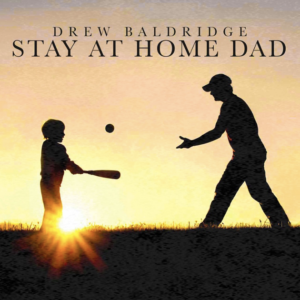 "Stay at home dad
Don't you wanna go fishin'
Throw the ball out in the back
If you do, I'll do the dishes
Me and mama miss you bad
I'll be the man 'til you get back
If it ain't too much to ask
Stay at home dad"
He even previewed the song for his dad for the first time this weekend on his birthday. Watch here – https://tinyurl.com/5d3ac7n2.
"When I was a kid, my dad worked so hard to make sure that my family had everything we ever wanted," said Baldridge. "I loved when he was around to play with us but he was gone a lot. It took me a long time to understand why he couldn't always be there for all of my sports games, but as I think about having my own family soon it makes me appreciate him so much more."
"Stay at Home Dad" follows recent releases including "She's Somebody's Daughter (Wedding Version)," "Beach Ain't One" and "That's You" – all released in 2021. Baldridge continues to roll out new music as his streams have amassed over 10 million in the past 12 months alone.
He is performing these songs and more on his Baldridge and Bonfires Tour across the US this summer. Performing over 100 dates in the past calendar year, the singer/songwriter is bringing live music to fans backyards and he's even surprised a recent wedding party – https://tinyurl.com/zbe9wtrv.
In between his dates for the Baldridge and Bonfires Tour, he is also still hosting his popular weekend show on LA's Go Country 105. Hear him each Saturday and Sunday from 9:00A – 2:00P PST and fans who are not in LA can catch-up via the show's weekly podcast, "Behind the Song." Recent guests include Lainey Wilson, Brantley Gilbert, Riley Green, Tenille Arts, Scott McCreery and more.
https://nashvilleinsider.tv/wp-content/uploads/2021/06/StayAtHomeDad.png
630
630
Michael Glynn
https://nashvilleinsider.tv/wp-content/uploads/2018/04/logo-yes.png
Michael Glynn
2021-06-14 21:44:16
2021-06-14 21:48:16
DREW BALDRIDGE HONORS DADS EVERYWHERE WITH NEW MUSIC FOR FATHER'S DAY