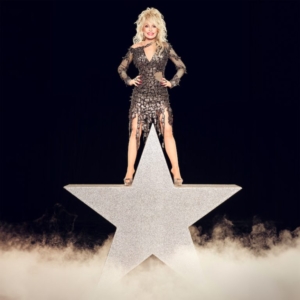 Dolly Parton, a global icon, is collaborating with NBCUniversal on the video for her new song "We Are The Champions/We Will Rock You," which will be used to promote NBCU's coverage of the Olympic Games Paris 2024 that begin one year from today.
"We Are The Champions/We Will Rock You" is Parton's cover of the famous rock anthems by Queen and a new song from her upcoming album Rockstar, which was inspired by her 2022 induction into the Rock & Roll Hall of Fame. The album is set for global release on Nov. 17.
A huge fan of the Olympics and Team USA, Parton aligned with NBCU to produce an Olympic-themed video that celebrates the athletes and gets people excited about next year's Games in Paris. Various lengths of the video are debuting today across NBCUniversal's unprecedented array of platforms — exactly one year before the Opening Ceremony in Paris.
"I love the Olympics! I do my best to plan my schedule to watch as much of it as I possibly can," says Parton. "I tape it just in case I miss the live action on a certain day and watch it back as soon as possible. I laugh, I cry, I scream, there are no losers in the Olympics as they have all spent a lifetime preparing but I celebrate with the ones that go away with the gold, silver, and bronze medals."
"Dolly Parton is an American Icon whose popularity and recognition across generations is unmatched," said Jenny Storms, CMO, Entertainment and Sports, NBCUniversal. "She is also a close member of the NBCUniversal family, an Olympic super-fan, and has a new version of two of the greatest sports anthems of all time. So, she was the perfect choice to get America excited about Team USA and next summer's Paris Olympics."
The video begins with Parton singing in an empty stadium. As the tenor of the song builds, the video is infused with a spectacle of moving pictures that only the Olympics can provide – spectacular Opening and Closing Ceremonies from the past, iconic highlights known the world over, and athletes enduring adversity, demonstrating perseverance, and becoming champions. Olympians and teams featured in the video include Simone Biles, Suni Lee, Sydney McLaughlin-Levrone, Noah Lyles, Katie Ledecky, the women's soccer team, men's and women's basketball teams, and a host of international athletes. The video also features Parton performing in front of a sparkling Eiffel Tower and concludes with her surrounded by fans in a full stadium all singing "We Are The Champions" until it crescendos and transitions into "We Will Rock You."
NBCU will have a one-year-out campaign on Aug. 28 to promote its coverage of the Paris 2024 Paralympic Games, with details to be released next month.
The 2024 Paris Olympics and Paralympics will be presented across the networks of NBCUniversal and Peacock in the summer of 2024. NBCUniversal owns the U.S. media rights to the Olympic Games through 2032, which are scheduled for Paris (2024), Milan Cortina (2026), Los Angeles (2028) and Brisbane (2032). The host city for the 2030 Winter Olympics has not been selected. NBCUniversal's coverage of the Paris Paralympics runs Aug. 28 – Sept. 8, 2024.