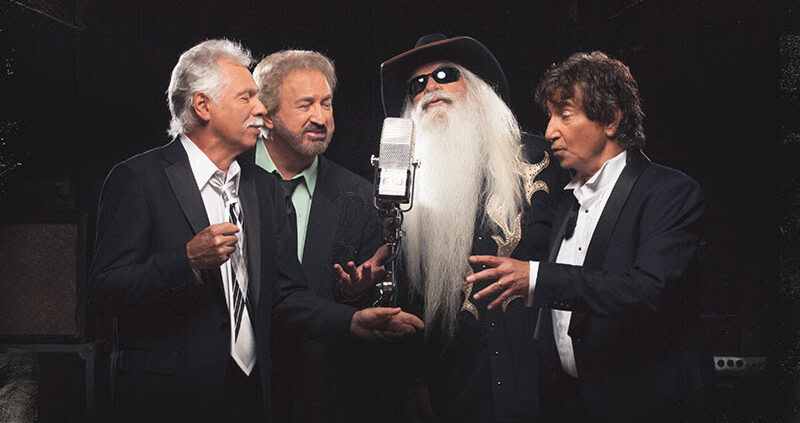 The Oak Ridge Boys New Album – Front Porch Singin' Is Available Now
"The new album by my friends The Oak Ridge Boys is truly magical. It's easy to capture magic
when you're one of the greatest singing groups of all time. It's impossible to beat the harmony of the iconic Mighty Oaks."
– T.G. Sheppard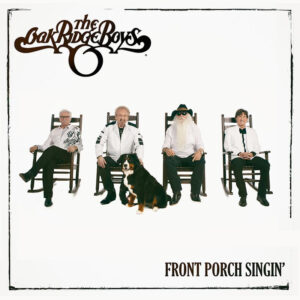 GRAMMY® Award-winning and Country Music Hall of Fame members, The Oak Ridge Boys have released the music video for their single "Love, Light, and Healing" from their new album Front Porch Singin'. Premiered by CMT, the catchy tune spreads happiness and hope during a time when it is needed the most. With special emphasis placed on friends, family, and faith, The Oak Ridge Boys acknowledge the importance of finding joy in the simplicities of life and being there for one another. The cheerful lyrics come alive in the music video for "Love, Light, and Healing," which was directed by Brandon Wood of IndieBling. The music video was premiered on CMT, CMT Music, and CMT.com and the single is available to download and stream on all digital services.
Watch the "Love, Light, and Healing" music video on CMT.com HERE.
"We are all stoked and excited about the new music video for 'Love, Light, And Healing,'" shares Joe Bonsall. "Brandon Wood with IndieBling did a fabulous job, and we really appreciate Logan Rogers at Lightning Rod Records for giving us the opportunity to shoot a video on this incredible song, which is so perfect for the day and age we live in now. We wish you all love, light, and healing and hope you enjoy the video!"
The Oak Ridge Boys' new album Front Porch Singin' is available now from Lightning Rod/Thirty Tigers. This is the group's fourth collaboration with Grammy Award-winning producer Dave Cobb. The highly anticipated album has been featured in People.com, Entertainment Tonight, Newsmax, Wide Open Country, Taste of Country, Cowboys & Indians, and an in-depth interview with The 700 Club. The Oak Ridge Boys have achieved a decorated career that includes their upcoming 10th anniversary as Grand Ole Opry members, showing no signs of slowing down. Fans will not want to miss the timeless sound that comes with the release of "Love, Light, and Healing."
About The Oak Ridge Boys:
The Oak Ridge Boys have sold over 41 million units worldwide and are synonymous with "America, apple pie, baseball, and country music." In addition to their awards and accolades in the country music field, the Oaks have garnered five GRAMMY® Awards, nine GMA DOVE Awards, and two American Music Awards. The group— Duane Allen, Joe Bonsall, William Lee Golden, and Richard Sterban, members of the prestigious Country Music Hall of Fame (2015 Inductees) and the Grand Ole Opry (since 2011)—is known worldwide as one of recording history's most extraordinary musical successes. They have charted single after single and album after album—gold, platinum, and double-platinum, and more than 30 Top 10 hits, including No. 1 chart-toppers "Elvira," "Bobbie Sue," "Thank God For Kids," "American Made," and "Y'All Come Back Saloon," among dozens more. For more information and to view upcoming tour dates for The Oak Ridge Boys, please visit oakridgeboys.com.
https://nashvilleinsider.tv/wp-content/uploads/2021/07/Oaks_2.jpg
484
800
Michael Glynn
https://nashvilleinsider.tv/wp-content/uploads/2018/04/logo-yes.png
Michael Glynn
2021-07-22 20:42:15
2021-07-22 20:47:16
The Oak Ridge Boys New Album – Front Porch Singin' Is Available Now