The Nashville Insider on Beth Nielsen Chapman
Nashville Insider Career Spotlight: Beth Nielsen Chapman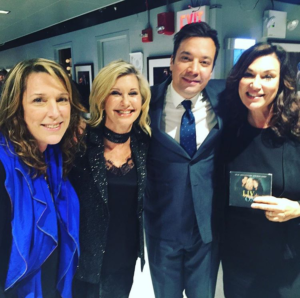 The National Songwriters Hall of Fame inducted Beth Nielsen Chapman into their prestigious organization, following years of songwriting success (1) While Beth Nielsen has created a fabulously successful career, it has, nevertheless, been marked by intoxicating highs, followed by devastating lows.
Beth's first single, "The Red- Headed Stranger" was a surprise number one hit she wrote for the well renowned Willie Nelson, and although life threw her curveball after curveball, the hits kept coming.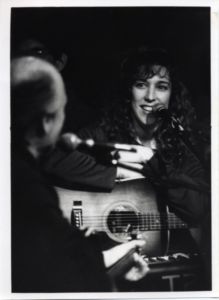 The tragic loss of her husband to cancer inspired the writing of "Sand and Water", a song performed by Elton John on his 1997 world tour. Beth, herself would battle cancer shortly after in 2000. Coming out stronger and happier than ever before, Beth is now married and continues to be a much-appreciated singer/songwriter on Nashville scene.
Her hits went on to include songs such as:
All I Have Peaked at #12 on 11.2.1991
I Keep Coming Back To You Peaked at #13 on 2.29.1992
In the Time It Takes Peaked at #25 on 5.28.1994 (3)
Make sure to check out Beth's latest album Hearts of Glass!
To learn more about Beth's Hall of Fame-worthy achievements please visit bethnielsenchapman.com
https://cjmproductions-x01x9gm.vids.io/videos/7c9adeba1519e1c4f4/nashville-insider-72-beth-nielsen-chapman-mp4
https://nashvilleinsider.tv/wp-content/uploads/2018/04/logo-yes.png
200
175
Nashville Insider
https://nashvilleinsider.tv/wp-content/uploads/2018/04/logo-yes.png
Nashville Insider
2019-04-26 20:23:42
2019-04-26 20:23:42
The Nashville Insider on Beth Nielsen Chapman