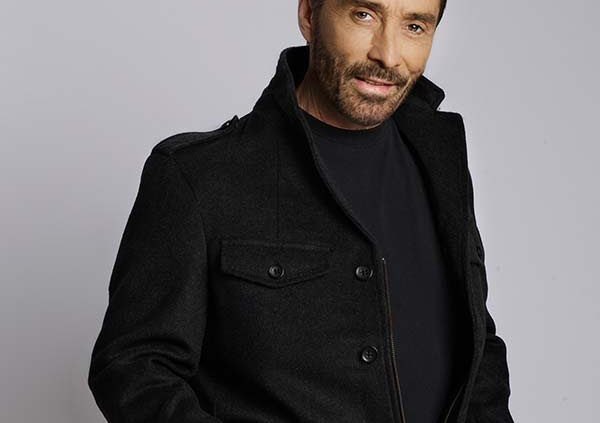 LEE GREENWOOD AND BRELAND HOMES PARTNER WITH HELPING A HERO TO BUILD HOME FOR SPECIAL VETERAN
Wounded Warrior to Receive Home On-Stage During an All-Star Salute to Lee Greenwood on October 12th at the Von Braun Center
Lee Greenwood along with Louis and Patti Breland of Breland Homes announced a partnership with Helping a Hero to provide a custom-built home for a wounded warrior in north Alabama as part of the All-Star Salute to Lee Greenwood event. Helping a Hero has launched the "Nominate a Hero" program where the community can nominate a wounded veteran for consideration to be selected as a home recipient. Nomination forms can be found on Helping a Hero's website at helpingahero.org.
"Helping a Hero has helped provide over 100 homes for veterans and I have served as an ambassador for them for over a decade. The work they do is tremendous, especially when you get to hand those keys to a wounded veteran. The reactions are priceless," said Greenwood. "I know that I am being honored on October 12th and it's very appreciated, however, after I met Louis and Patti, I knew this was a wonderful opportunity to team together and make a difference. I am honored to share the stage on October 12th to honor a special veteran."
Breland Homes is one of the top home builders in the southeast with a 46-year history of constructing quality homes in exceptional communities and is one of the most trusted names in the homebuilding industry. Breland's latest projects include two master-planned mixed-use communities, Clift Farms, and Town Madison. Clift Farms is located on Highway 72 across from Madison Hospital and Town Madison is on I-565 in Madison, which features Toyota Field – home of the new Trash Pandas minor league baseball team.
"When Patti and I met Lee Greenwood and learned about his partnership with Helping a Hero to build homes for our veterans we jumped at the chance to help," said Louis Breland. "Our nation's military and the heroes that fought for our country have a special place in our hearts and we are always looking for opportunities to honor and support them. I can't think of a better way to do this than to build a home for a wounded warrior in our community."
Helping a Hero is a 501(c)(3) non-profit, non-partisan organization that has awarded more than 100 homes in 23 states for wounded warriors injured in the Global War on Terror. Helping a Hero raises funds and works with building partners to design the homes so they are specially adapted to the hero's needs. Most homes include wider doorways and hallways, roll-in showers, roll under sinks and other adaptations to help our military veterans regain their daily independence after suffering combat-related injuries.
"Helping a Hero is excited to partner with Breland Homes to build a specially adapted home for a wounded hero in Alabama," said Meredith Iler, Helping a Hero's chairman emeritus and founder of its home program. "We are counting on Alabamians to help us locate a brave and deserving wounded veteran who was injured while serving the country and needs an adapted home. Our veterans have sacrificed so much for our freedom, and this is a way to say 'thank you for your service.'"
In order to qualify, a veteran must be 100% permanently disabled and injured in combat during the post 9-11 Global War on Terror. Click here for more information on the Nominate a Hero project. Click here for more information on the Selection Process.
ABOUT LEE GREENWOOD:
Throughout his expansive career, international country music icon Lee Greenwood has earned multiple CMA and ACM Awards, a Grammy Award for Top Male Vocal Performance on "I.O.U," in 1985, and a multitude of other prestigious awards nominations. His discography includes twenty-two studio albums, seven compilation albums, seven No. 1 hits, and thirty-eight singles including songs like "It Turns Me Inside Out," "Ring On Her Finger Time on Her Hands," "She's Lyin'," "I Don't Mind the Thorns if You're the Rose," "Dixie Road," "Somebody's Gonna Love You," "Going Going Gone," "You Got A Good Love Comin'," among others. His stand-out hit "God Bless the U.S.A." has been in the top five on the country singles charts three times (1991, 2001, and 2003), giving it the distinction of being the only song in any genre of music to achieve that feat. It reached the Top 20 of the Billboard Hot 100 chart shortly after 9/11. Known for his stand-out patriotism and support of the U.S. military, Greenwood has been honored with the Congressional Medal of Honor Society's National Patriot's Award and entertained troops on more than 30 USO Tours.
ABOUT BRELAND HOMES:
Since 1975, Breland Homes has successfully developed or built over 30,000 single-family lots and homes. Breland Homes currently has 15 new residential communities across Madison, Limestone and Cullman counties as well as the Florida and Alabama Gulf Coast. With decades of combined experience in developing livable communities and quality home construction, the Breland Homes team has established a reputation as one of the premier home builders in the southeast United States.
ABOUT HELPING A HERO:
Helping a Hero is a 501(c)(3) organization based in Texas that has awarded over 100 homes in 23 states to our most severely wounded warriors injured in the Global War on Terror. Helping a Hero is certified by the Better Business Bureau as a transparent and accountable charity and was also one of 12 charities selected by the BBB for the "Award of Distinction" in 2017. Applications are being accepted for 2021 and 2022 homes.
https://nashvilleinsider.tv/wp-content/uploads/2021/07/LeeGreenwood_1.jpg
600
600
Michael Glynn
https://nashvilleinsider.tv/wp-content/uploads/2018/04/logo-yes.png
Michael Glynn
2021-07-22 21:46:02
2021-07-22 21:52:11
LEE GREENWOOD AND BRELAND HOMES PARTNER WITH HELPING A HERO TO BUILD HOME FOR SPECIAL VETERAN