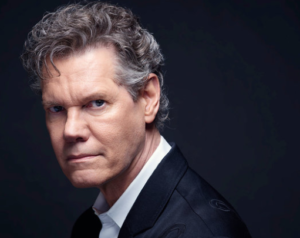 The Nashville insider salutes Randy Travis for overcoming a variety of obstacles during the course of his career. With his upcoming memoir soon to be released, entitled "Forever and Ever, Amen: A Memoir of Music, Faith, and Braving the Storms of Life." the Nashville Insider feels it is appropriate to put forth our heartfelt thank you to an artist who has certainly persevered through a variety of life's challenges.
Born Randy Traywick, on May 4th, 1959, Randy initially experienced rejection by every major record label in Nashville. In 1982, Warner Brothers record signed a record deal with Randy and changed his last name to Travis. From that point, his career catapulted into stardom. In the year 2000, Travis signed with Word records, transitioning his career into one primarily focused on Christian music.
In 2013, Travis suffered a nearly fatal stroke that left him unable to sing or walk without a cane. Following intense therapy, he regained his voice in 2016, and again returned to the stage. The Country Music Hall of Fame installed him as a member in 2016, and he performed his personal rendition of "Saving Grace" during the ceremony. (1)
On May 4, 2019, a triumphant Travis celebrated his 60th birthday in front of a packed crowd at the Grand Ole Opry. Because of his ongoing medical condition, Travis no longer performs. However, he is still beloved by his fans and by the Nashville Insider. Happy birthday, Randy, from a crowd that still adores you! May we have you with us for many years to come.
https://nashvilleinsider.tv/wp-content/uploads/2018/04/logo-yes.png
200
175
Nashville Insider
https://nashvilleinsider.tv/wp-content/uploads/2018/04/logo-yes.png
Nashville Insider
2019-05-17 18:46:03
2019-06-04 17:45:34
Happy Birthday Randy Travis, From The Nashville Insider!