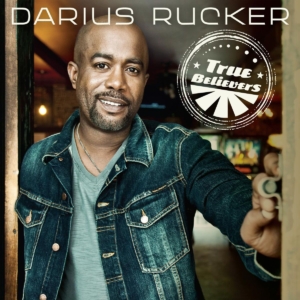 As his Double Platinum-certified album True Believers celebrates the 10-year anniversary of its release, Darius Rucker will now make the record available on vinyl for the first time.
In addition to singles including the title track and Top 10 hit "Radio," the album most notable features Rucker's Diamond-certified (11x Platinum) chart-topper "Wagon Wheel," one of the top five best-selling Country songs of all time.
"This album changed so much for me musically and for our live show," says the three-time GRAMMY winner. "As a kid who worked as a clerk in a record store, there's a part of me that has always wanted this album to live on vinyl, so this is a great way to commemorate 10 years of Believers."
The vinyl release precedes new music from Rucker, with his studio album Carolyn's Boy set for release later this year with single "Fires Don't Start Themselves" impacting Country radio now. Fans will hear the new music and his expansive catalog of hits on the road this summer during the Starting Fires Tour.
Rucker also returns to Nashville's historic Ryman Auditorium on Monday, June 5 for his 14th Annual Darius and Friends concert benefitting St. Jude Children's Research Hospital® and will headline the second year of his personally curated Riverfront Revival Music Festival taking place in his hometown of Charleston, S.C. on October 7 and 8.