BLAKE SHELTON SET TO "COME BACK AS A COUNTRY BOY" ON THE KELLY CLARKSON SHOW, FRIDAY (4/8)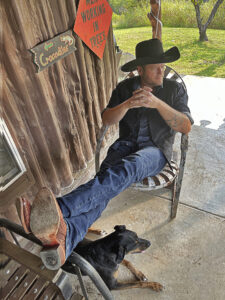 Country Boy Blake Shelton got an early start on his spring planting this past weekend on his God's Country farm in Oklahoma (
SEE HERE
). The country music star lives the life he sings including his current and Top 10 single "Come Back As A Country Boy." The Voice coach will share a performance of the song with his fellow coach Kelly Clarkson on The Kelly Clarkson Show, airing this Friday, 4/8 (check local listings 
HERE
). The track, written by Michael Hardy, Josh Thompson and Jordan Schmidt, has garnered more than 50 million streams.
"Come Back As A Country Boy" is one of several new tracks featured on Body Language Deluxe (
LISTEN HERE
). The new tunes include collaborations with GRAMMY-winning country icons Brooks & Dunn and hit-making up-and-comer HARDY, as well as the Shelton-penned love song "We Can Reach The Stars." Body Language, his 12
th
 career full-length studio album, yielded Platinum-certified No. 1 smash "Happy Anywhere" with Stefani, garnering 200+ million streams and more than 1.5 million track equivalents to date.
Shelton continues to remain a force in country music with 36 Top 10 singles, 28 of which were No.1 hits, on the Billboard Country Airplay chart and nearly a dozen Gold and Platinum-certified. Over the past two decades he has accumulated more than 8.5 billion global on-demand streams, 13 million career album U.S. sales and award wins approaching the hundreds.
As a coach for the Emmy Award-winning television show The Voice, Shelton is an eight-time champion, most recently with his contestant Cam Anthony.
BODY LANGUAGE DELUXE TRACK LISTING
1.    Come Back As A Country Boy (Michael Hardy, Josh Thompson, Jordan Schmidt)
2.    Fire Up The Night (feat. HARDY) (Michael Hardy, Jordan Schmidt, Brian Kelley, Bart Butler)
3.    Minimum Wage (Nicolle Galyon, Jesse Frasure, Corey Crowder)
4.    Body Language (feat. The Swon Brothers) (Colton Swon, Zach Swon, Matt McGinn, Ryan Beaver)
5.    Happy Anywhere (feat. Gwen Stefani) (Ross Copperman, Josh Osborne, Matt Jenkins)
6.    Now I Don't (Jessi Alexander, Alysa Vanderheym, Michael Hardy)
7.    Monday Mornin' Missin' You (Jessi Alexander, Deric Ruttan, Josh Thompson)
8.    Corn (Craig Wiseman, Matt Dragstrem, Chris Tompkins, Rodney Clawon)
9.    Makin' It Up As You Go (Brad Tursi, Shane McAnally, Josh Osborne)
10. Whatcha Doin' Tomorrow (Dallas Davidson, Kyle Fishman, Casey Beathard)
11. The Girl Can't Help It (Ben Hayslip, Josh Osborne, Mark Holman)
12. The Flow (Shane McAnally, Ross Copperman, Josh Osborne)
13. Neon Time (Jaron Boyer, Michael Tyler, Ben West)
14. Bible Verses (Joe Fox, Andrew Peebles, Brett Sheroky)
15. Throw It On Back (feat. Brooks & Dunn) (Bobby Pinson, Ben Hayslip, Rhett Akins)
16. We Can Reach The Stars (Blake Shelton, Craig Wiseman)
https://nashvilleinsider.tv/wp-content/uploads/2018/04/logo-yes.png
0
0
Michael Glynn
https://nashvilleinsider.tv/wp-content/uploads/2018/04/logo-yes.png
Michael Glynn
2022-04-07 21:16:27
2022-04-07 21:19:34
BLAKE SHELTON SET TO "COME BACK AS A COUNTRY BOY" ON THE KELLY CLARKSON SHOW, FRIDAY (4/8)